In case you want to swap an instructor, there are two ways depending on how many substitutions you want to make:
1. Change just one event
2. Change multiple events
Change just one event
Find the event you want to change either in the timetable list or in the visual timetable.

Then tick the box at the top and select the new instructor (you can edit other event details like this, too). Scroll down and click submit.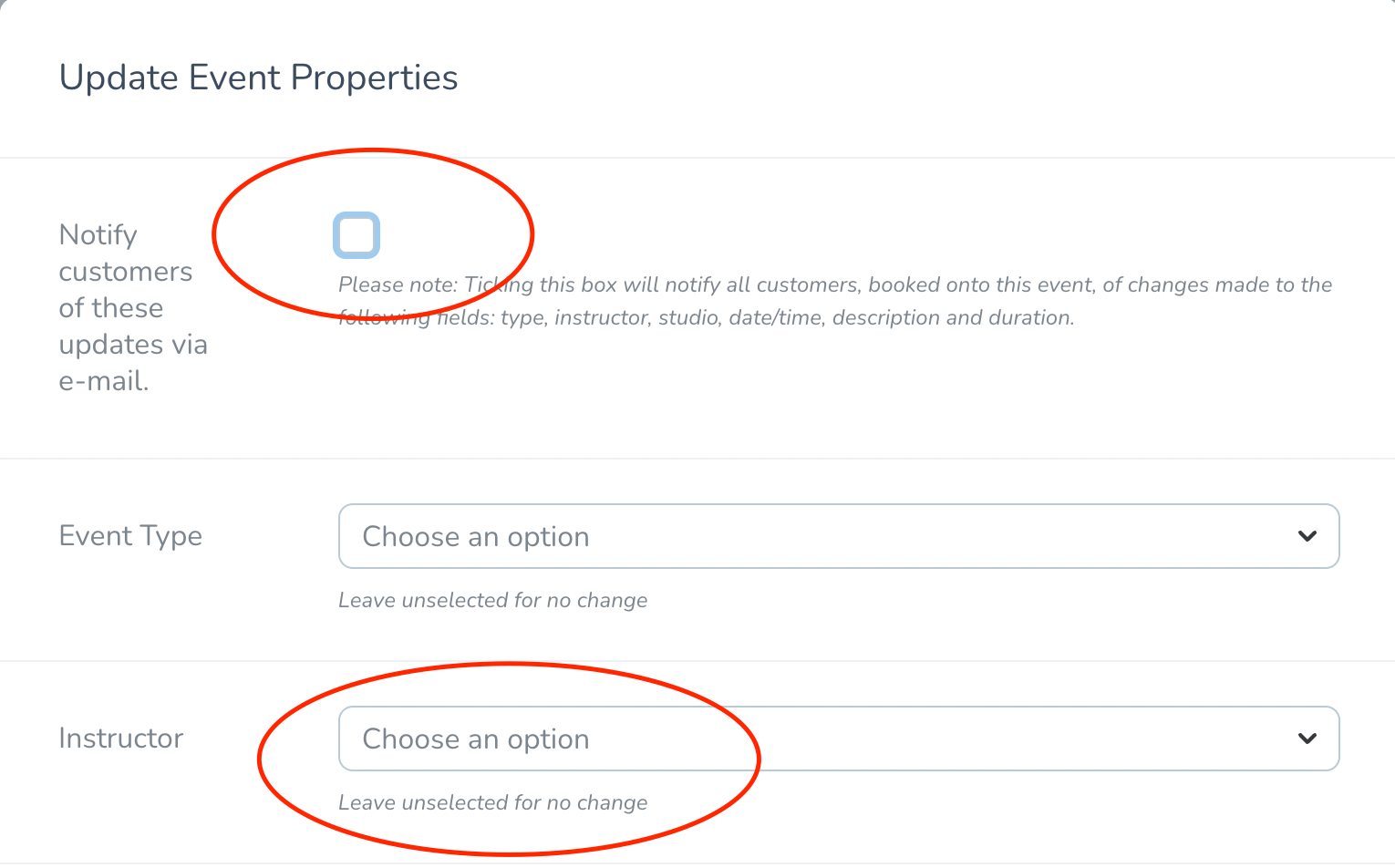 CodexFit will automatically send an email to all customers with the update to the instructor on the event.
Change multiple events
Navigate to the timetable list.
Then in the upper right corner select the funnel to apply filters.
Y

ou can then click the tick box in the upper left corner of the listing and select all matching.
Then in the action dropdown, select update event properties. You'll then tick the box, make the changes and click submit.